Allies of ex-husband – and alleged abuser – allowed to run 'trigger' campaign to decide Poplar MP's future
Last summer, Poplar and Limehouse MP Apsana Begum defeated a 'vexatious' attempt to convict her of housing fraud in a prosecution 'driven by malicious intent' that sent right-wing Labour staff scuttling disappointed from the courthouse after she was rightly acquitted in a case that should never have reached trial. A relative of her ex-husband, whom she has accused of abuse, is believed to have been behind the original accusation – and her ex was the council's cabinet member for housing.
But the party leadership, which never offered her any support or even congratulated her on her acquittal, is determined to oust the popular left-wing MP and now allies of her ex-husband are being allowed to control the 'trigger' process that will decide whether Begum stands as a Labour candidate at the next general election – and a local's social media thread claims that a 'vicious and misogynistic campaign' is being waged against her, including abuse and intimidation of women – and a flat refusal by the party to reschedule the process to allow Begum to represent herself, even though she was forced to attend A&E because of ill health: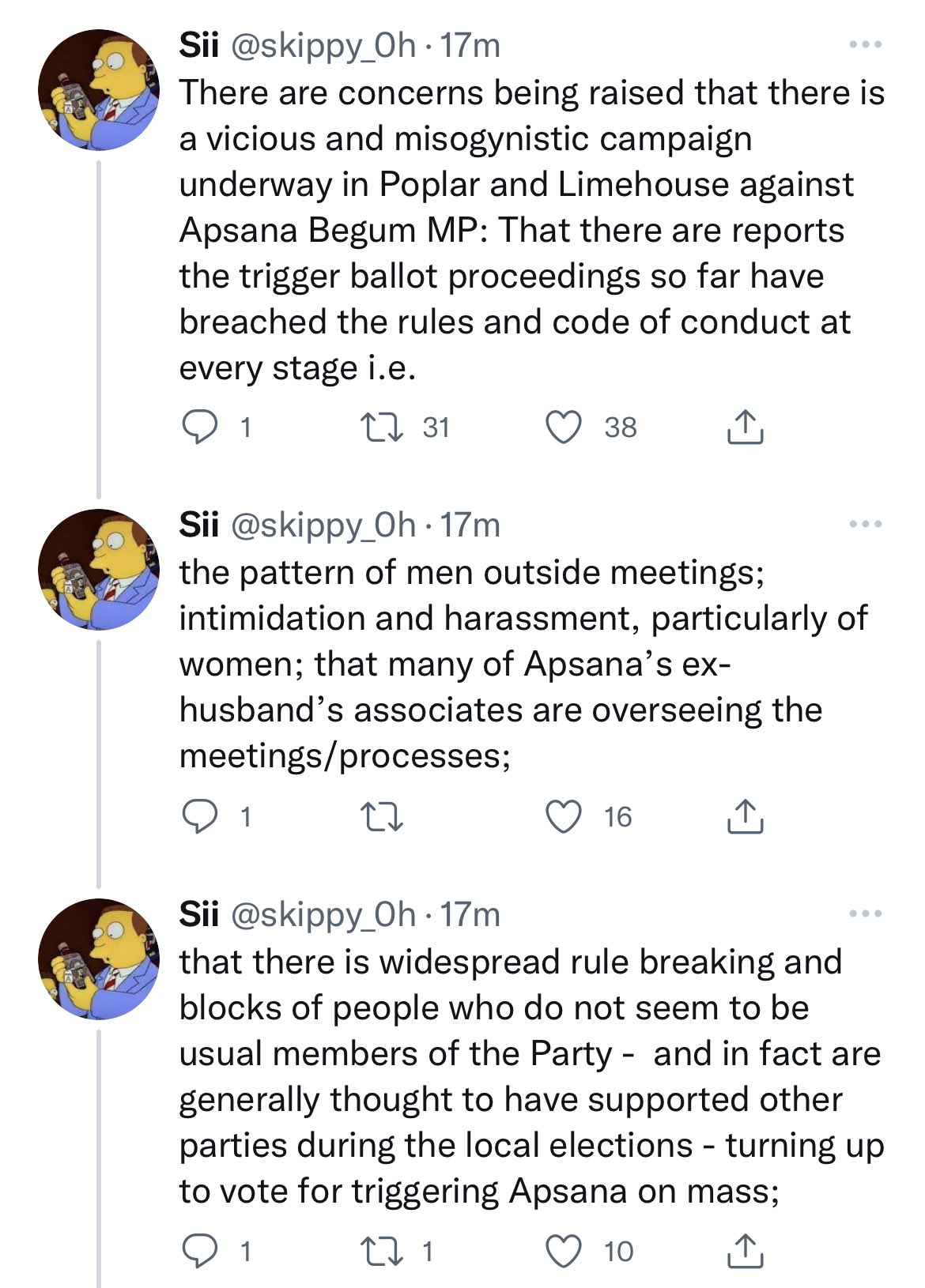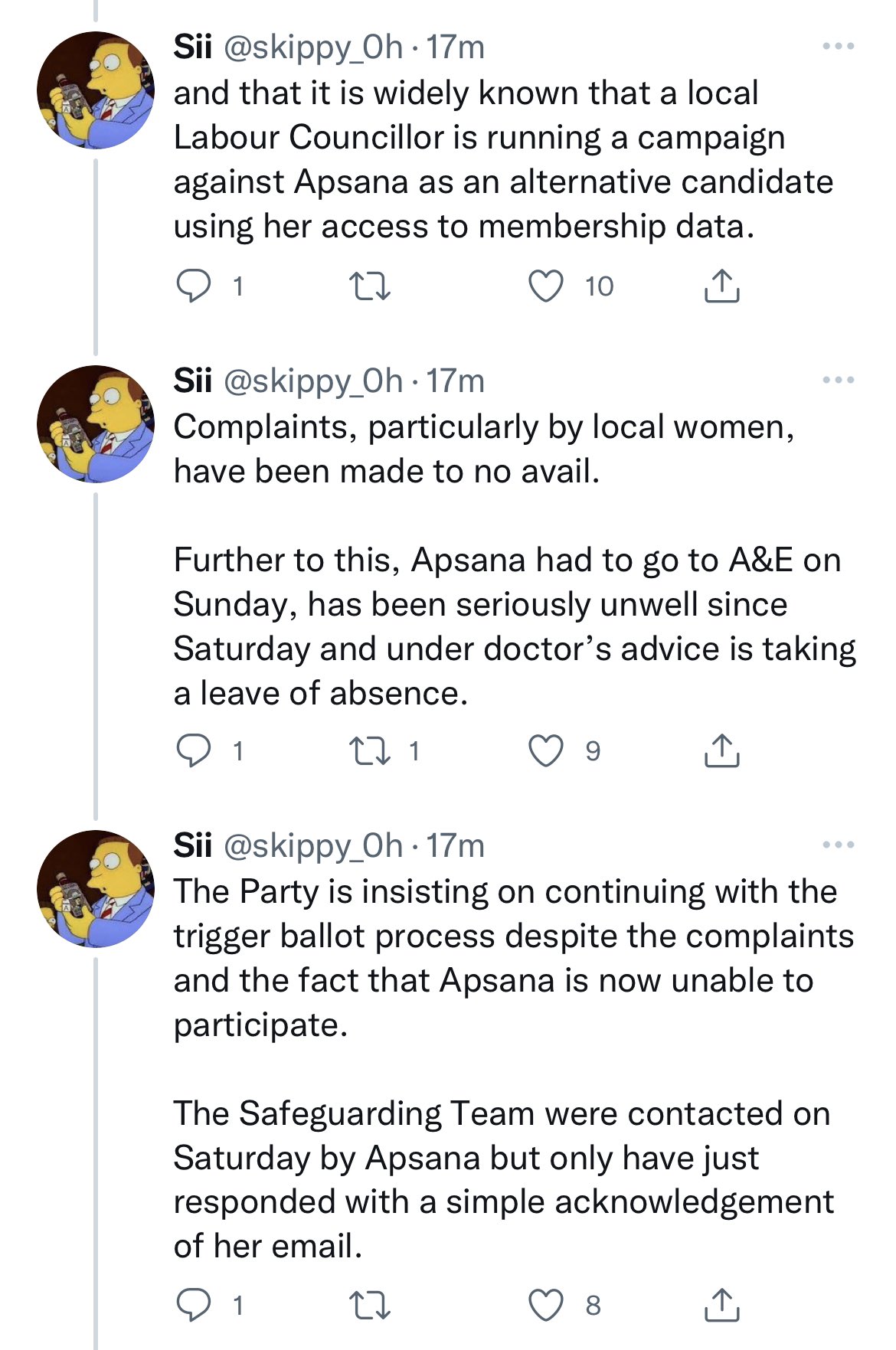 Just as during the original and farcical prosecution, the Labour party has offered no help or support – even though its safeguarding team was contacted about the issues.
Begum's treatment is horrific and disgusting – and it forms part of a pattern around the country as the party rigs processes and manipulates or ignores the rules to oust left MPs while protecting right-wingers. Democracy is a sick joke in Starmer's party and the right will stoop to any level to achieve its ends while its friends in the media cover for the perpetrators.
SKWAWKBOX needs your help. The site is provided free of charge but depends on the support of its readers to be viable. If you'd like to help it keep revealing the news as it is and not what the Establishment wants you to hear – and can afford to without hardship – please click here to arrange a one-off or modest monthly donation via PayPal or here to set up a monthly donation via GoCardless (SKWAWKBOX will contact you to confirm the GoCardless amount). Thanks for your solidarity so SKWAWKBOX can keep doing its job.
If you wish to republish this post for non-commercial use, you are welcome to do so – see here for more.