Former Labour leader derided by centrists for criticising corporate influence on global vaccine distribution – but emergence of new superstrain shows him on right side of issue yet again
A Twitter thread summarising the response to Jeremy Corbyn's call for the world's coronavirus vaccine response to be taken out of the hands of big corporations has shown – yet again – the former Labour leader firml on the right side of history.
The new 'Omicron' strain of the virus that now threatens humanity appears to have emerged in Africa where vaccination rates are low because of 'vaccine apartheid' driven by corporate greed and the closeness of western governments to 'Big Pharma' – and unchecked infections in deprived regions have given the virus more opportunities to mutate during transmission.
And Corbyn's call now looks – again – like foresight. But at the time it was greeted by howls of derision from centrists, as a thread by @jrc1921 has reminded us: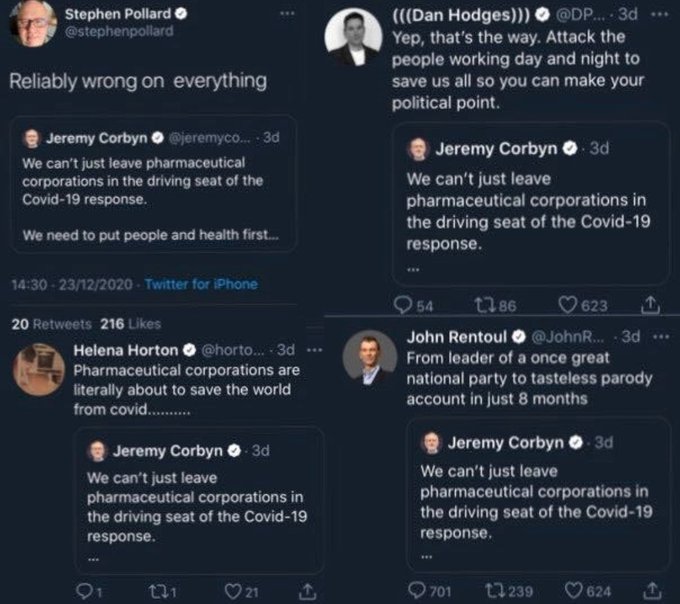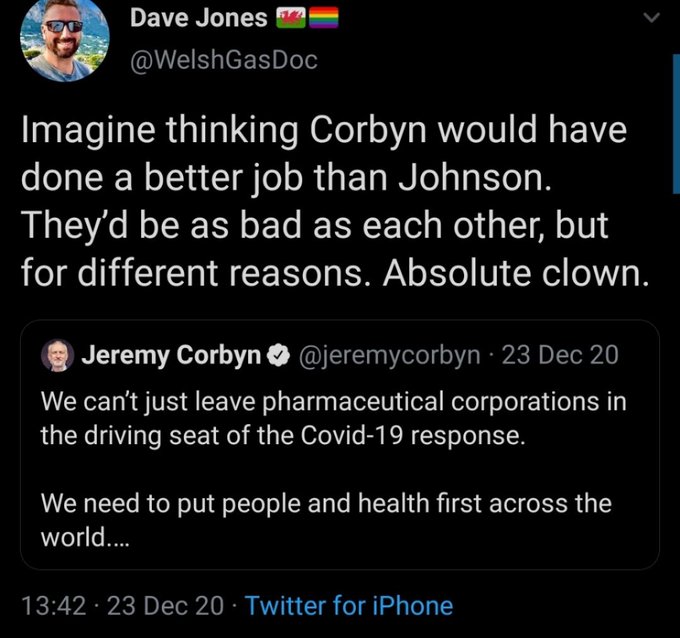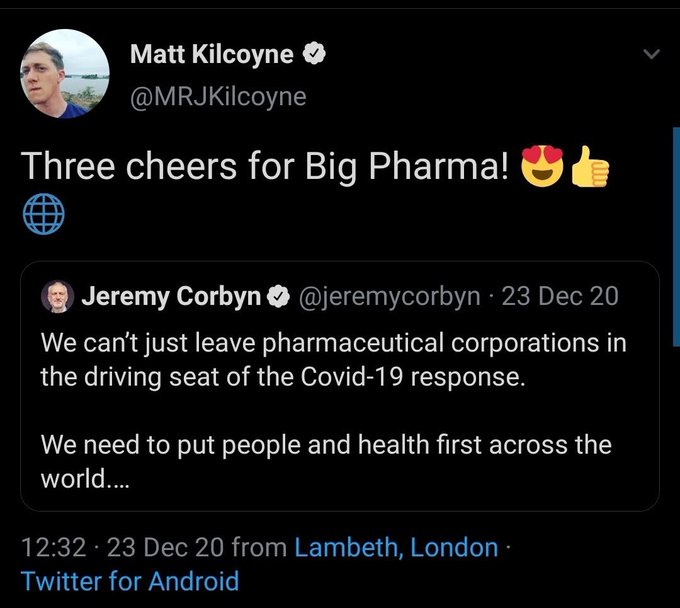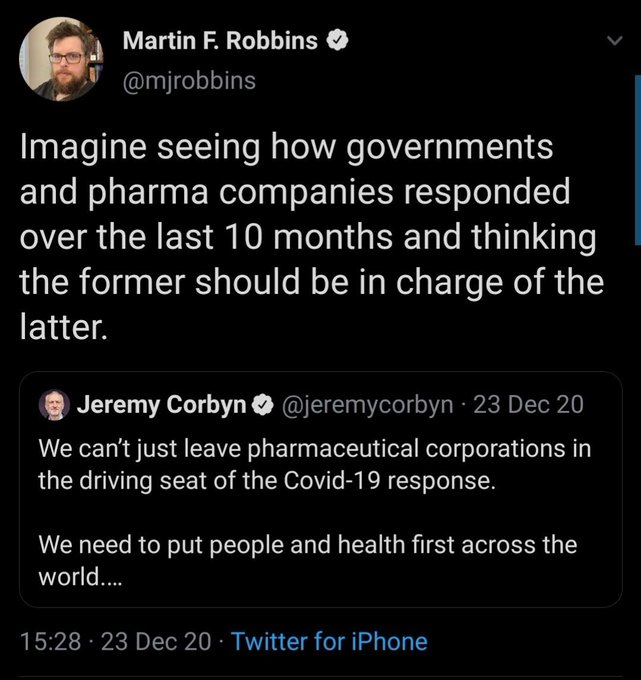 After 18 months in which the Tories' corruption and determination to line their donors' pockets have led to approaching 200,000 needless deaths in this country, it's plain to see that yes, Jeremy Corbyn would have done a far better job of responding to the pandemic because, as has happened in New Zealand, he would have put the lives and health of the UK's people first.
And his call for a global response to vaccines that was not in the hands of corporations and their political puppets would have meant far fewer opportunities for dangerous variants to emerge, keeping everyone in the world safer.
History | Jeremy Corbyn.
SKWAWKBOX needs your help. The site is provided free of charge but depends on the support of its readers to be viable. If you can afford to without hardship, please click here to arrange a one-off or modest monthly donation via PayPal or here to set up a monthly donation via GoCardless (SKWAWKBOX will contact you to confirm the GoCardless amount). Thanks for your solidarity so SKWAWKBOX can keep bringing you information the Establishment would prefer you not to know about.
If you wish to republish this post for non-commercial use, you are welcome to do so – see here for more.