Cat Smith has resigned as Shadow Secretary of State for Young People and Democracy, despite attempts by Keir Starmer to keep her in the position and in Labour's Shadow Cabinet. Smith's letter of resignation states that she wishes to focus more time on her constituency, having been on the back benches for only four months in her more than six years as an MP.
But her letter also makes clear that her dissatisfaction with Starmer's 'unsustainable' determination to keep Jeremy Corbyn out of the parliamentary Labour party (PLP) is a major factor in her decision to resign: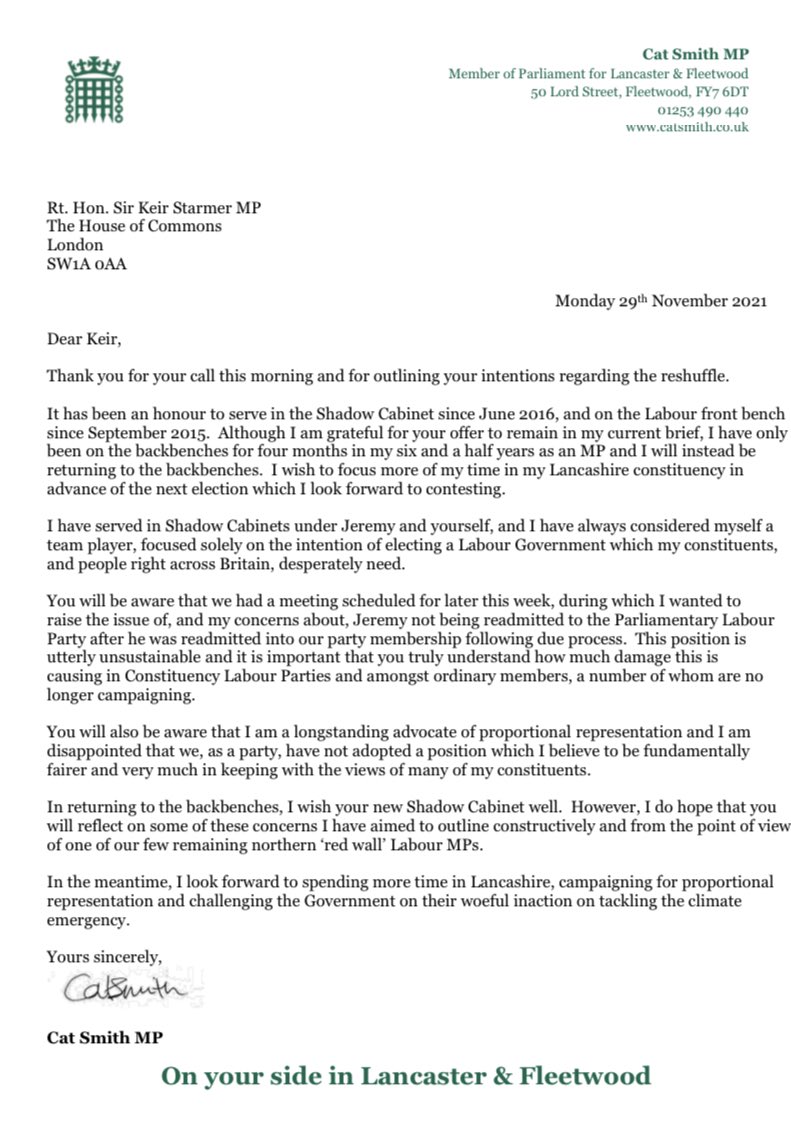 Smith had been due to meet Starmer to discuss the issue and, as her brief on the front bench merits, wanted to discuss not only the lack of due process in Starmer's actions but also the massive damage he has caused to Labour on the front lines. Starmer's lack of support for proportional representation is also cited as an issue.
Take-down
True to form, the former right-wing MP Michel Dugher jumped in to try to defend Starmer – and didn't appear to have bothered reading her letter, since he claimed Starmer had sacked her when he had in fact tried to keep her. But Smith took him down in style:
Skwawkbox view:
The last traces of any quality are rapidly evaporating from Keir Starmer's front bench. But the idea of a shadow minister for democracy in Starmer's Labour is a sick joke in any case. 'War on democracy', yes, but democracy – not a chance.
SKWAWKBOX needs your help. The site is provided free of charge but depends on the support of its readers to be viable. If you can afford to without hardship, please click here to arrange a one-off or modest monthly donation via PayPal or here to set up a monthly donation via GoCardless (SKWAWKBOX will contact you to confirm the GoCardless amount). Thanks for your solidarity so SKWAWKBOX can keep bringing you information the Establishment would prefer you not to know about.
If you wish to republish this post for non-commercial use, you are welcome to do so – see here for more.