Home Secretary in isolation for 10 days after meeting with senior civil servant – but exposure makes mockery of government's 'COVID secure' claims and Patel's own Twitter feed shows she has put others at risk
Home Secretary Priti Patel has been forced into isolation for ten days after a meeting with a senior civil servant who subsequently tested positive for the coronavirus.
Patel's Twitter feed shows she was out and about on Monday, but has shown no activity so far today – not the first time that she has 'gone AWOL' during the national pandemic crisis. Her exposure to the 'SCS' is freely being discussed around the Home Office in spite of attempts to keep it quiet.
Patel's tweets show that she has been putting others at risk by failing to maintain distancing, even in the confined space of a vehicle: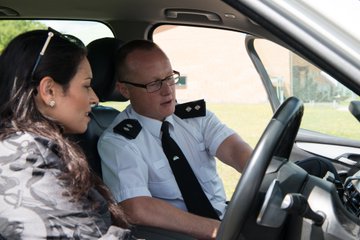 Patel's situation also exposes the nonsense of the government's idea of so-called 'COVID-secure' spaces, which the Tories have used to pressure millions to face exposure to the virus at work, school and on public transport.
Still, at least staff have the opportunity to enjoy a blissfully Patel-free workplace.
The SKWAWKBOX is provided free of charge but depends on the support of its readers to be viable. If you can afford to, please click here to arrange a one-off or modest monthly donation via PayPal or here to set up a monthly donation via GoCardless (SKWAWKBOX will contact you to confirm the GoCardless amount). Thanks for your solidarity so SKWAWKBOX can keep bringing you information the Establishment would prefer you not to know about.
If you wish to republish this post for non-commercial use, you are welcome to do so – see here for more.