Jess Barnard opposed Labour right councillor who recently started 'trot jamboree' smear
The chair of Young Labour – already under attack by the Labour right for wanting to invite Palestine Solidarity Campaign to speak at the Young Labour event at the party's conference this month – has been informed that she is under investigation by the party for Twitter exchanges with a Labour right councillor in which she says that she was 'challenging transphobia online'.
Worse, the news came at one in the morning and at a time of great stress because of the pile-ons already recently instigated against her by right-wingers. Barnard wrote to the whole NEC to ask for their help: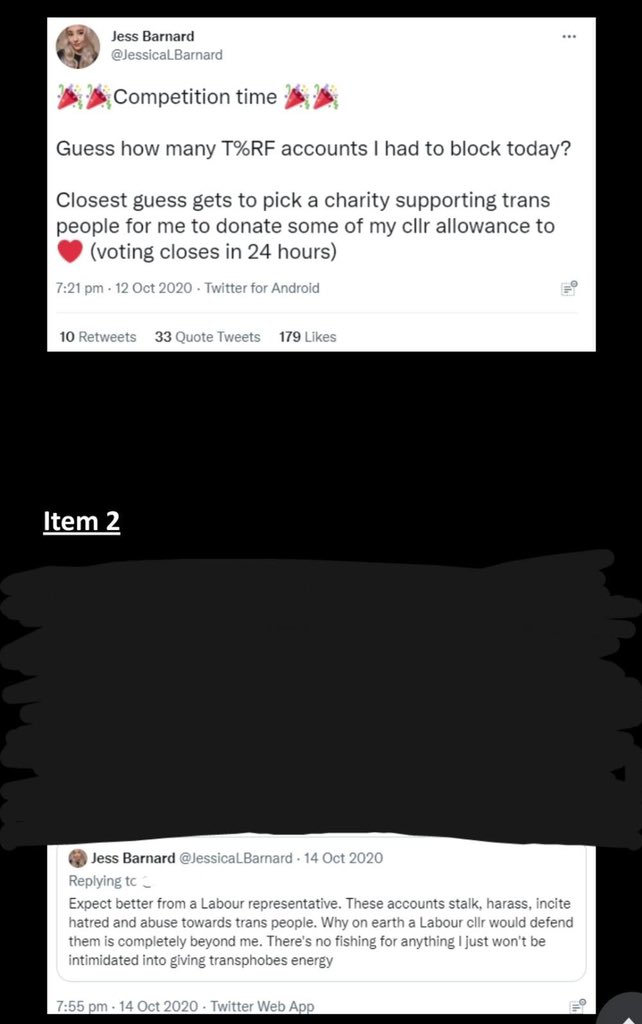 The tweets were part of a series of exchanges with a right-wing Labour councillor who recently described the World Transformed festival of ideas a 'trot jamboree' and attacked Welsh First Minister Mark Drakeford for agreeing to speak on the 'Universal Basic Income' principle at the event, which runs alongside Labour's conference.
Labour leader Keir Starmer conspicuously failed to make any public show of support for Jess Barnard when she was attacked last week. His silence has continued, though he appears to have plenty of time to tweet about the US Open tennis.
The councillor in question has now locked his Twitter account.
SKWAWKBOX needs your help. The site is provided free of charge but depends on the support of its readers to be viable. If you can afford to without hardship, please click here to arrange a one-off or modest monthly donation via PayPal or here to set up a monthly donation via GoCardless (SKWAWKBOX will contact you to confirm the GoCardless amount). Thanks for your solidarity so SKWAWKBOX can keep bringing you information the Establishment would prefer you not to know about.
If you wish to republish this post for non-commercial use, you are welcome to do so – see here for more.