100,000+ members leaving Labour empty party coffers – and Starmer/Evans squander what's left on 'temporary investigation officers' to purge more
The Labour party intends to put at least ninety of its staff out of work – saying its accounts are almost empty because of the number of members who have quit. This is the latest in a series of job-cuts as the party machine tried to adjust to the consequences of its appalling politics.
And at the same time, it is advertising for 30-50 'temporary investigation officers' to accelerate its purge of yet more members.
Acting general secretary David Evans has told staff today – without any opportunity for them to ask questions and with not even a mention of staff welfare or mental health – that Labour's cash reserves are down to no more than a single month's payroll.
This comes after the Labour right denied reports that Labour was in a financial crisis and tried to claim everything was a glowing success – and they cannot blame anyone but themselves, as Labour's 2019 annual report confirmed that the party's finances were 'intact' despite the costs of the general election and other campaigns:
At the same time, the party is advertising for temporary investigators on a 6-month to pursue members who haven't yet quit – but anyone applying for the job must have their own laptop and wifi, presumably because the party can't afford to provide one:
Basically, Starmer's diseased version of the Labour party is splurging its last remaining pennies on more purges, to drive out more members to join those whose departure has left the party near-bankrupt.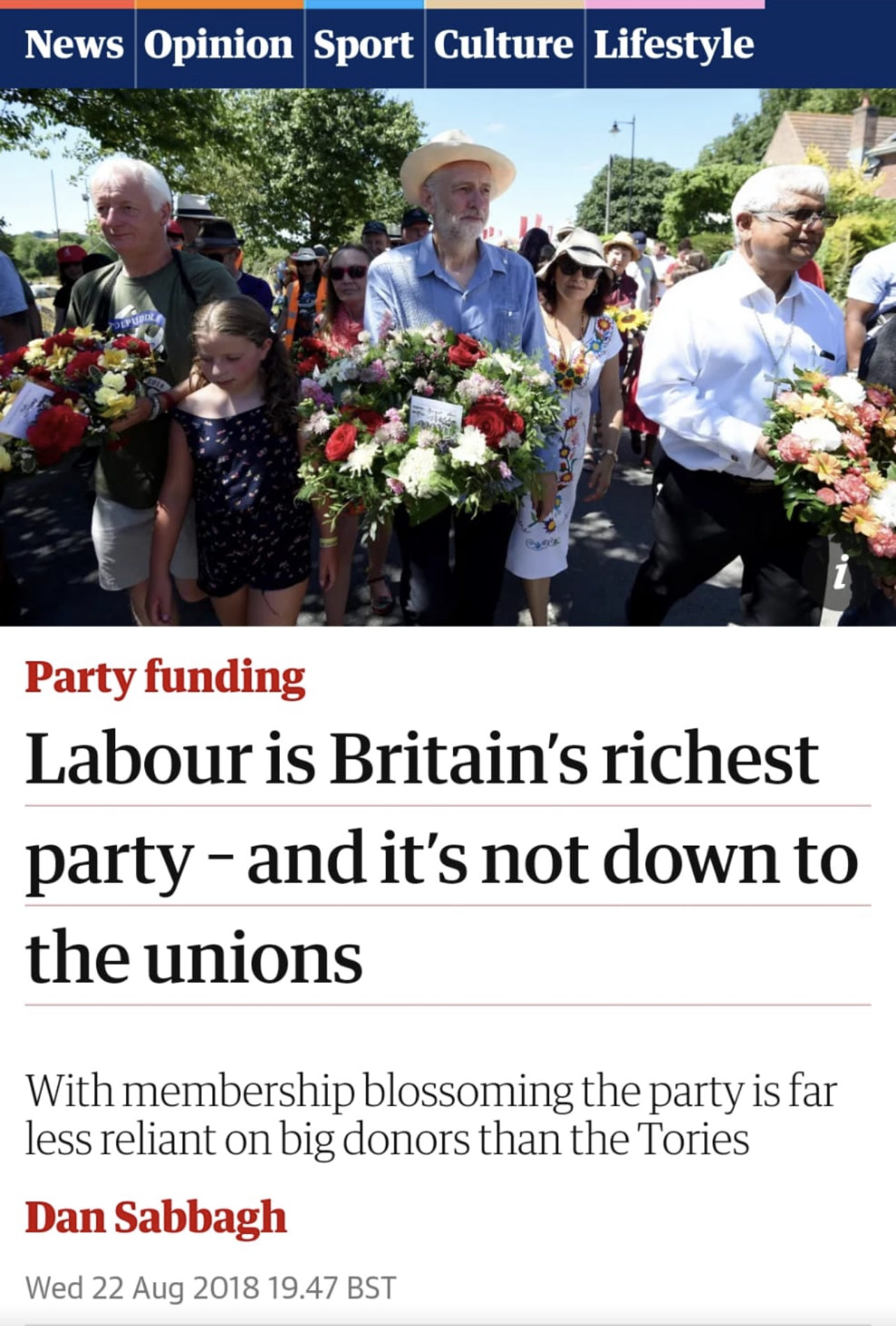 What an appalling and lightning fall from the days of vision, hope, energy and full bank accounts (for the first time in decades) that Labour saw under its last leader, even in spite of endless sabotage by the faction now in charge.
SKWAWKBOX needs your help. The site is provided free of charge but depends on the support of its readers to be viable. If you can afford to without hardship, please click here to arrange a one-off or modest monthly donation via PayPal or here to set up a monthly donation via GoCardless (SKWAWKBOX will contact you to confirm the GoCardless amount). Thanks for your solidarity so SKWAWKBOX can keep bringing you information the Establishment would prefer you not to know about.
If you wish to republish this post for non-commercial use, you are welcome to do so – see here for more.