Left-wingers ruled out by regime in favour of three 'suitable' candidates
Labour has announced its shortlist of prospective parliamentary candidates for Wirral West – one that, of course, has excluded all popular local left-wingers who applied.
The 'suitable' candidates – according to the Labour regime the only criterion, because of course it doesn't exclude the left or turn a blind eye to the records of right-wingers – include a former Tory candidate and a right-wing ex-councillor who quit facing bullying allegations.
Matthew Patrick quit his councillor role in 2018, at a time when the Labour right and their media allies were conducting a mass smear campaign against left-wing Labour members in the Merseyside borough, but Skwawkbox revealed that he was facing allegations of bullying a woman Labour member. When contacted for comment, he did not deny that the complaint had been made and declined to answer any questions. He later reportedly claimed that his decision was because of a new job in London. He has said he is 'delighted' to be on the shortlist.
Another of the candidates, Sue Percy, stood for the Tories in the Wirral ward of Prenton in 2006: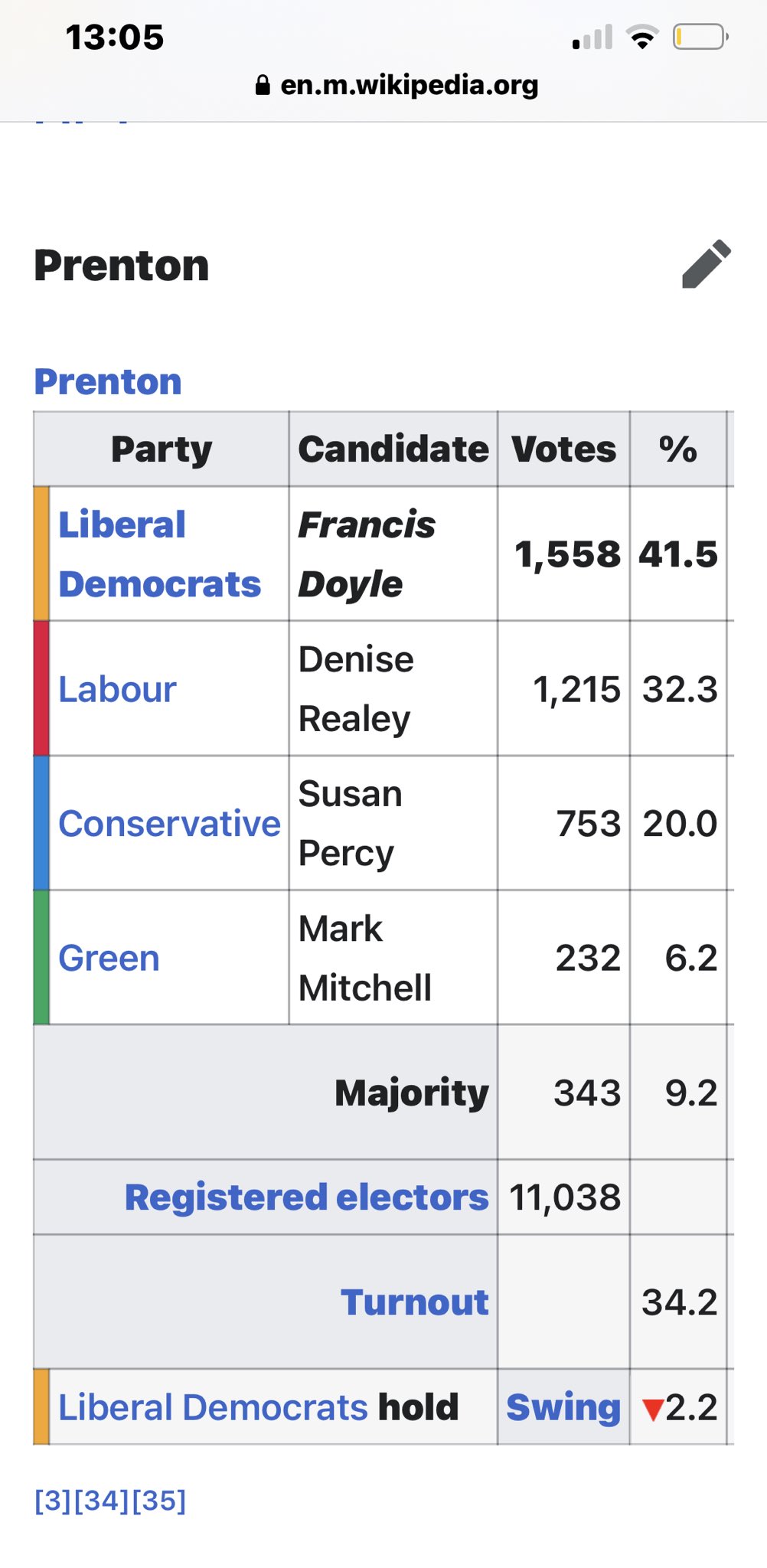 The third of the trio, Jen Thornton, is using 'from Wirral, for Wirral' as her campaign tagline. However, she reportedly moved away to London twenty years ago to work for a right-wing MP:
Wirral West Labour party was suspended by Labour, allowing the party regime to impose its preferred candidates. Keir Starmer campaigned for the leadership on a promise of greater power for local members, but the suspension of CLPs and control of shortlists to deprive members of choice has been widespread.
SKWAWKBOX needs your help. The site is provided free of charge but depends on the support of its readers to be viable. If you'd like to help it keep revealing the news as it is and not what the Establishment wants you to hear – and can afford to without hardship – please click here to arrange a one-off or modest monthly donation via PayPal or here to set up a monthly donation via GoCardless (SKWAWKBOX will contact you to confirm the GoCardless amount). Thanks for your solidarity so SKWAWKBOX can keep doing its job.
If you wish to republish this post for non-commercial use, you are welcome to do so – see here for more.