A few simple actions by supporters will move Socialist Telly on further and faster
Socialist Telly passed 2.5 million viewers this week – an achievement that is entirely driven by its supporters. During the four months since its launch, the station has evolved from basic Zoom-based discussions to include interactive live shows, often covering unfolding events and topical developments, as well as adding variety and depth to its content. It has also brought quality scientific insights to key issues that are often denied to viewers of 'maintream' media, while giving working class and ethnic minority people a strong voice on the key issues of each day.
If you would like to help Socialist Telly move on even further, there are a few simple actions that will make a massive difference in both the reach and impact of its programmes. Take a look and do what you can.
YouTube
Follow Socialist Telly on YouTube by hitting the 'subscribe' link on either the channel's homepage or under any of its videos
But don't just subscribe: hit the notification 'bell' icon and select 'all':
And don't stop there. Choose a few of Socialist Telly's recent videos on YouTube and select the 'share' option underneath each one. Share to your social media – or, as good and perhaps even better, copy the link and paste it into updates on Facebook, Youtube and your other social media platforms with a message saying why people should watch it. YouTube's algorithms love when people share its videos elsewhere – and will make Socialist Telly content visible to more people as a result.
Don't forget the most basic, too: hit the 'thumbs up' icon under Socialist Telly videos so YouTube knows the content is relevant and popular. Again, this will see it promoted into more people's feeds and suggestions.
Facebook
Facebook's ever-changing algorithms have an insatiable appetite for comments. Shares of a post on Socialist Telly (and Skwawkbox) are important to get it seen by your contacts – but posts with lots of comments are seen by even more people when they check in on their Facebook feed.
Follow the Socialist Telly (and Skwawkbox!) Facebook page – but when you've followed, make sure you set the page to be one of your priorities for your feed. This will help you not to miss anything, but will also boost the pages' standing with the algorithm and, again, get it seen by more people.
Twitter
The end of Periscope today (31/3/21) will see Twitter using its own media 'studio' to handle live streams and catch-up content. This, along with the greater number of live shows that might be responding at short notice to political and social developments, makes it very important that if you follow Socialist Telly and Skwawkbox on Twitter, you go to their Twitter profiles and hit the 'notification bell' next to where it shows that you're following those accounts: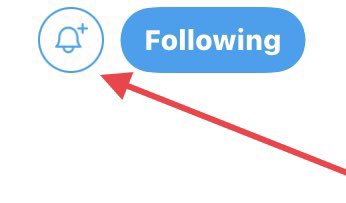 This makes sure that you will be notified whenever a new post or video is published, even if there hasn't been time to tweet a trailer or promo to let you know it's coming. And when you see it pop up, make sure to share it.
Just following these simple steps will help to ensure that both you and others get to see more of what Socialist Telly (and Skwawkbox!) is doing – and the collective action will help build an exponential effect on reach and impact to take it to the next level and beyond.
Thank you for your continued support!
The SKWAWKBOX needs your help. The site is provided free of charge but depends on the support of its readers to be viable. If you can afford to without hardship, please click here to arrange a one-off or modest monthly donation via PayPal or here to set up a monthly donation via GoCardless (SKWAWKBOX will contact you to confirm the GoCardless amount). Thanks for your solidarity so SKWAWKBOX can keep bringing you information the Establishment would prefer you not to know about.
If you wish to republish this post for non-commercial use, you are welcome to do so – see here for more.