Five months after south-west region inserted itself into council selections, party still has no candidates
The entire elected executive of Lockleaze branch Labour party in Bristol resigned en masse on Sunday in disgust at the fact that not only has Labour's southwest regional office hijacked its council candidate selection process – as it did with the city's mayoral selection and others – but has so far failed even to choose candidates, with elections less that two months away.
The officers explained in a statement released today: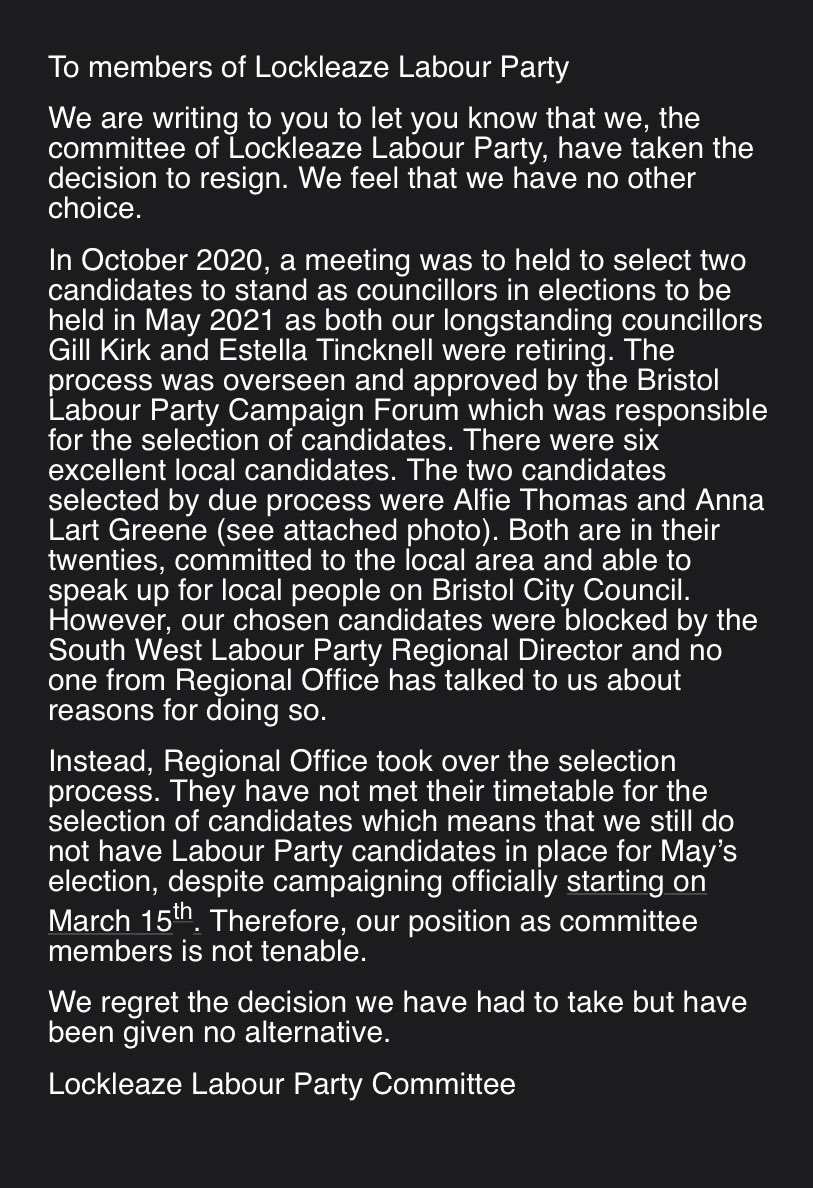 Anna Lart Greene, one of the candidates barred by region after being selected, tweeted the statement along with her own comment on being suspended by the party simply for calling for the regional office to be accountable for its actions:
The scandal of Labour's conduct in the Liverpool mayoral selection may be the best-known of the party's war on the democracy of its members, but it is by no means the only one – and Labour's abuse of its members in Bristol has been truly appalling.
The SKWAWKBOX needs your help. The site is provided free of charge but depends on the support of its readers to be viable. If you can afford to without hardship, please click here to arrange a one-off or modest monthly donation via PayPal or here to set up a monthly donation via GoCardless (SKWAWKBOX will contact you to confirm the GoCardless amount). Thanks for your solidarity so SKWAWKBOX can keep bringing you information the Establishment would prefer you not to know about.
If you wish to republish this post for non-commercial use, you are welcome to do so – see here for more.