Epidemiologist's thread explains symptom and significance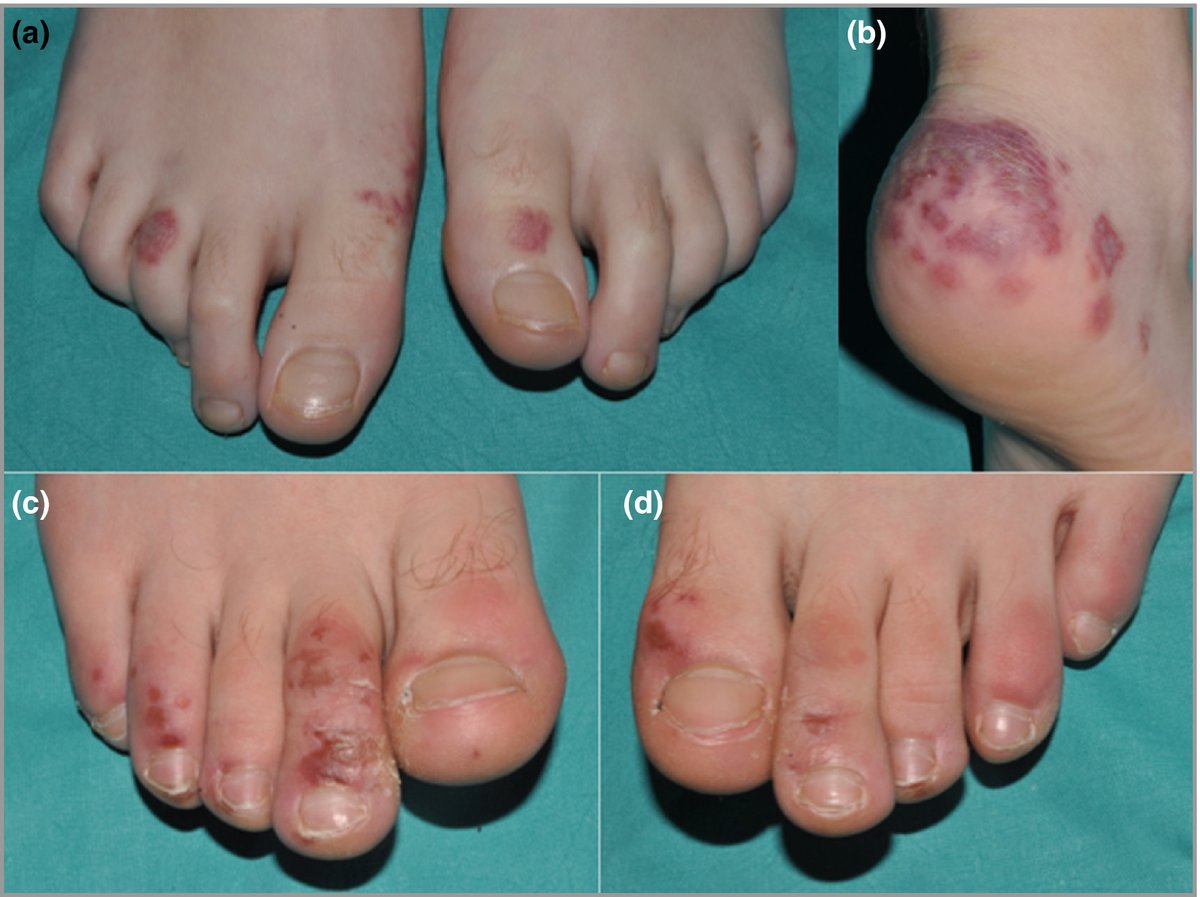 A sign of infection in otherwise asymptomatic or low-symptom coronavirus sufferers has been confirmed by testing – and indicates that infections among children are far more widespread than governments have assumed until now.
'COVID toe' is the catch-all for lesions of the extremities that scientists have begun to link to coronavirus infection – and this has now become 'pretty conclusive', according to an expert epidemiologist.
Dr Zoë Hyde of the Faculty of Health and Medical Services at the University of Western Australia, who last week called for schools to close in any areas where the virus is spreading by community transmission, has laid out the discovery and its significance in a Twitter thread:
Otherwise asymptomatic or only mildy symptomatic infections in children are being missed because the usual testing method is failing to identify the presence of the virus – but alternative methods reveal its presence. And as Dr Hyde makes clear, the same symptoms and difficulty in identification can also be seen in adults.
Meanwhile, the UK government continues to press ahead – egged on and enabled by Labour's current leadership – with plans to send children back to school, in spite of confirmed increases in infection rates and community transmission.
The SKWAWKBOX is provided free of charge but depends on the support of its readers to be viable. If you can afford to, please click here to arrange a one-off or modest monthly donation via PayPal or here to set up a monthly donation via GoCardless (SKWAWKBOX will contact you to confirm the GoCardless amount). Thanks for your solidarity so SKWAWKBOX can keep bringing you information the Establishment would prefer you not to know about.
If you wish to republish this post for non-commercial use, you are welcome to do so – see here for more.