More than three out of four consider Starmer incompetent – and four out of five find him dislikeable and think he will never be PM
A set of 'simply staggering' polling results from the YouGov website – results from almost 12,000 respondents, a huge sample by normal polling standards – suggests that Keir Starmer is massively outshone by his predecessor Jeremy Corbyn.
The results – which come despite the easiest possible ride in the media for the former Director of Public Prosecutions (as he never tires of reminding us all) and the stark contrast with the non-stop media and Establishment war on Corbyn – include damning assessments of Starmer's competence as well as his likeability or lack of it. So much for 'forensic'.
The numbers were tweeted by trade unionist Martin Abrams after a friend came across them on the YouGov site as part of a 'chat poll'. The first question asked was on Starmer's competence – and after answering, the respondent was informed that more than three quarters – 76% – of the almost 12,000 respondents so far consider Starmer incompetent: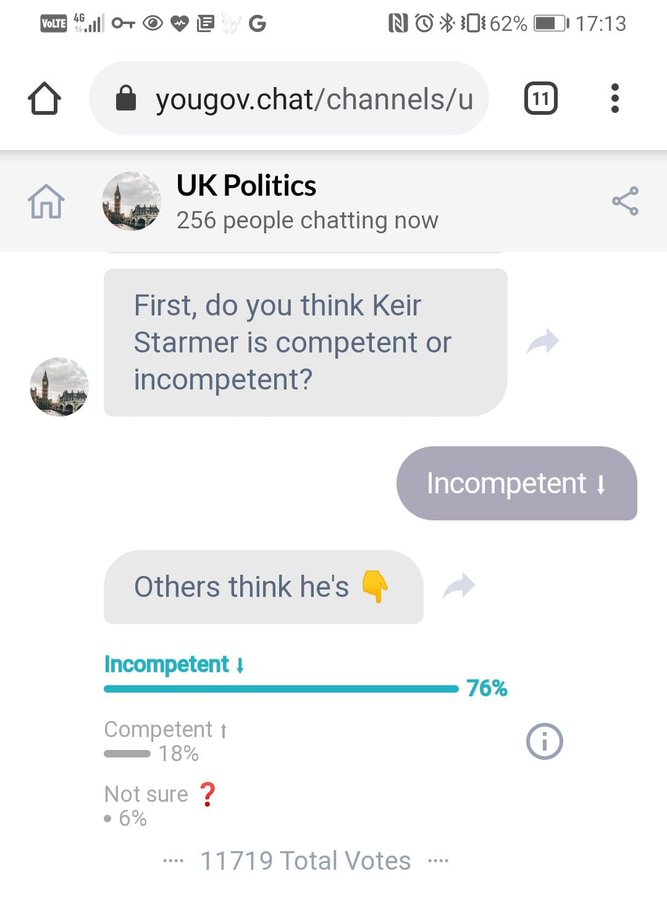 Next came likeability – and four out of five respondents said Starmer was unlikeable, compared to only 13% who thought him likeable: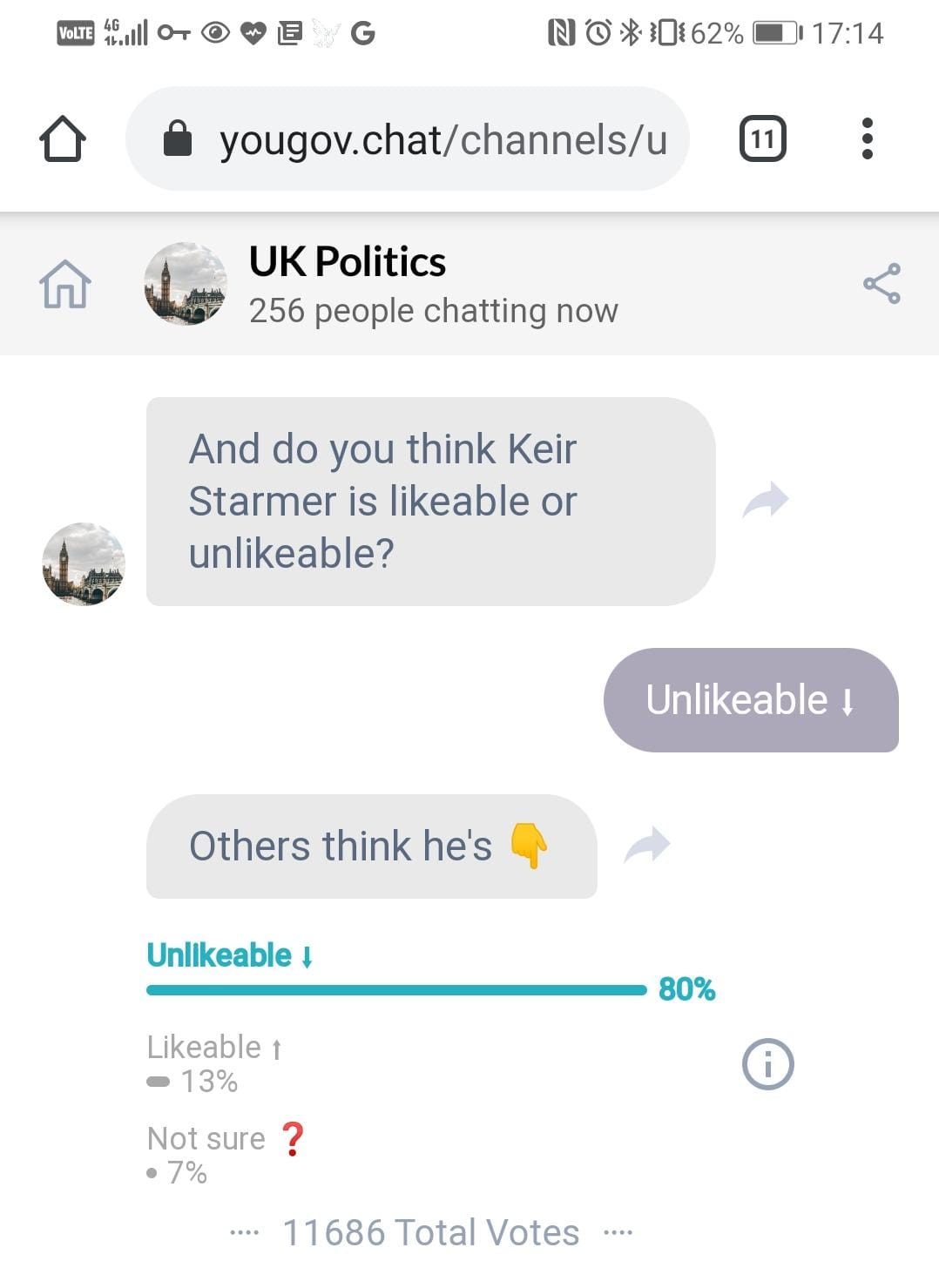 After that, the question of whether Starmer would ever become PM – and just as many thought Starmer will never occupy Downing Street as find him unlikeable: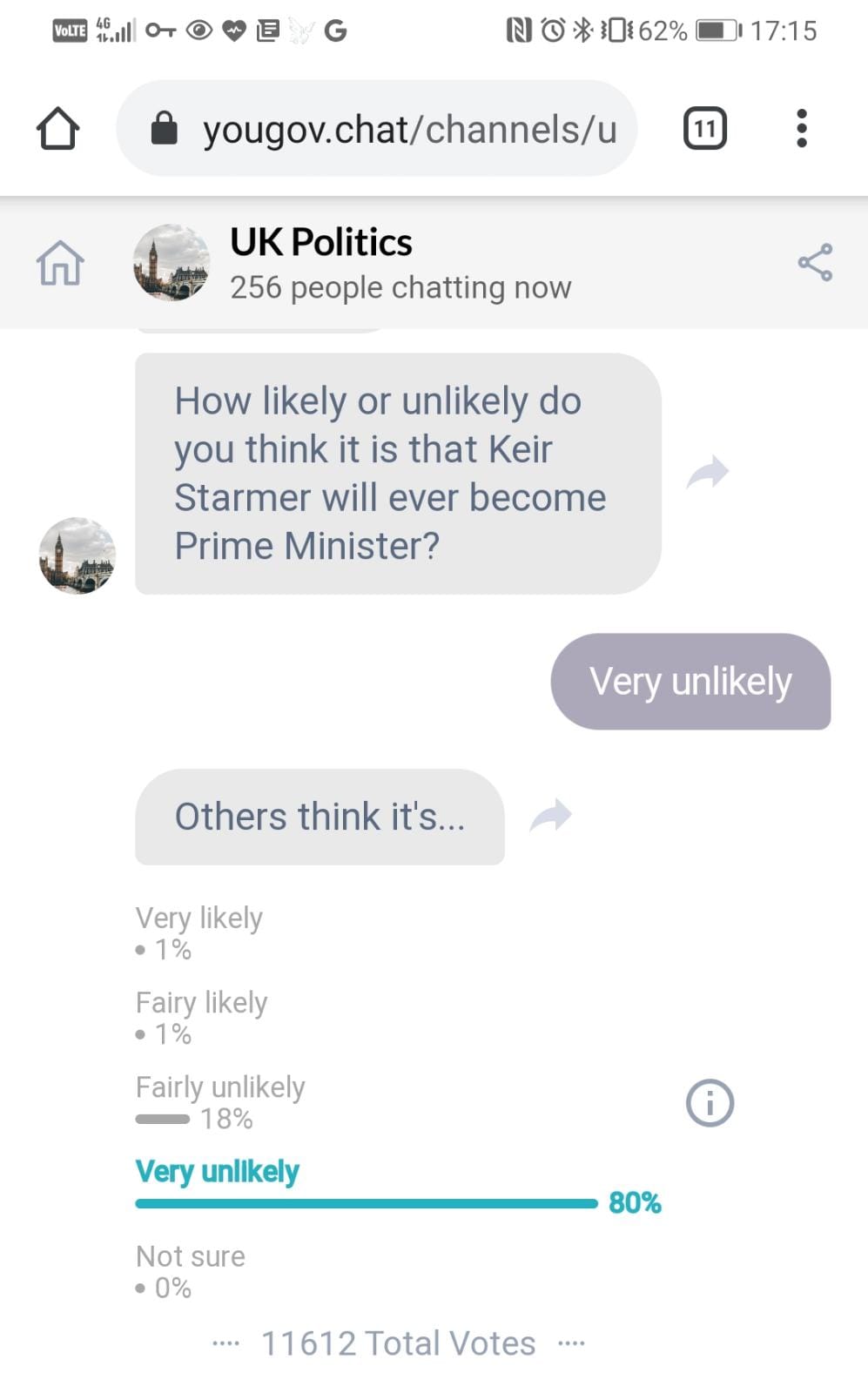 And when it came to comparing him with Jeremy Corbyn, the man he pledged to emulate in order to win the leadership election but has instead thrown out of the party, he was outscored by a wide margin: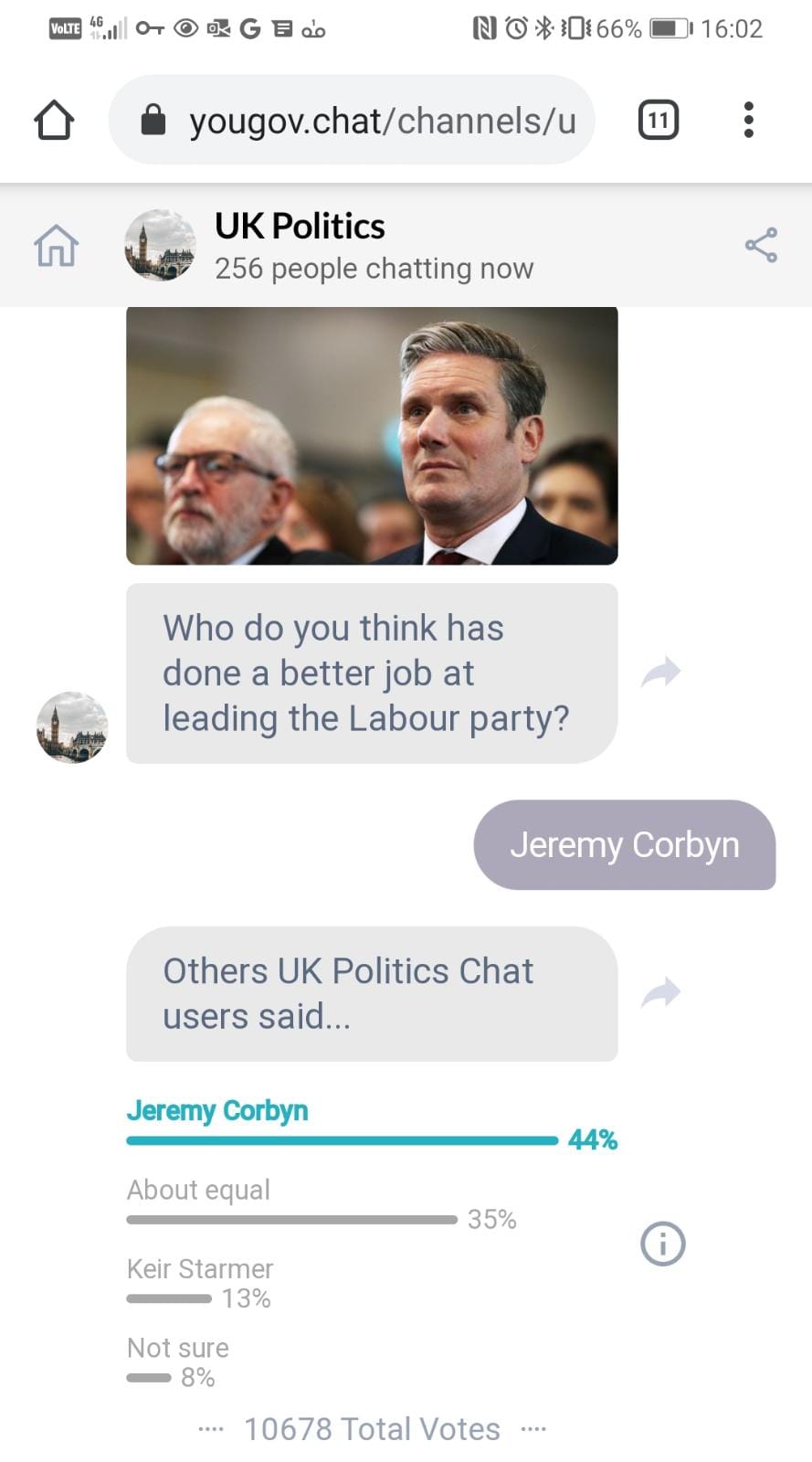 Starmer's team appears to have given up on any hope of making their man appealing to voters, instead hoping Boris Johnson will screw up badly enough to let him sneak through on the inside rail – and conjuring up management-speak gibberish like 'adopt[ing] a product-mindset by using agile ceremonies'.
And based on these numbers, even those desperate ploys look like a better bet.
SKWAWKBOX needs your help. The site is provided free of charge but depends on the support of its readers to be viable. If you can afford to without hardship, please click here to arrange a one-off or modest monthly donation via PayPal or here to set up a monthly donation via GoCardless (SKWAWKBOX will contact you to confirm the GoCardless amount). Thanks for your solidarity so SKWAWKBOX can keep bringing you information the Establishment would prefer you not to know about.
If you wish to republish this post for non-commercial use, you are welcome to do so – see here for more.