Establishment-friendly right-winger whose 2017 campaign boasted of huge funds and 'patronage' now paying ads to piggyback timidity of some candidates and their supporters to try to pose as 'insurgent'
Hard-right Unite candidate Gerard Coyne, whose failed 2017 attempt to neuter the union was marked by smears and disregard for data protection laws, has taken out paid ads to exploit the timidity of one candidate's supporters and try to pose as the insurgent in the contest, despite being as establishment-friendly as could be imagined.
Fans of Steve Turner such as journalist Owen Jones have been trying to whip up fear of Coyne to pressure other candidates out of the race – and Coyne is already exploiting their timorousness:
During his 2017 bid, Coyne's campaign runners boasted of the huge amounts of cash and 'patronage' that they had been given – funds presumably subsequently used for near-interminable legal challenges to Coyne's eventual defeat to Len McCluskey, which ultimately ended in humiliation for the right-winger.
Turner has made clear his intention to cooperate with disastrous Labour leader Keir Starmer and not to rock Starmer's boat – a stance that has seen Turner backed as a preferred alternative by the likes of Jack Dromey and Luke Akehurst, the secretary of right-wing Labour pressure group Labour First.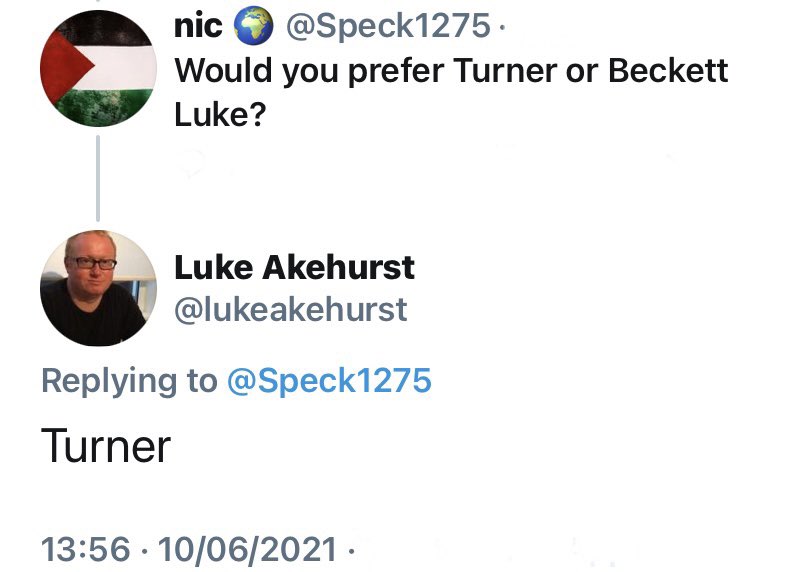 Now Turner's supporters, including Jones whose record in the past six years has hardly been steadfast, are facilitating the campaign of the hard-right-winger by flapping about and refusing to recognise the grassroots strength and appeal of Howard Beckett, who has consistently taken the right to task whatever colour rosette it wears. Handing Coyne an opportunity to pose as the anti-establishment candidate, when in fact Beckett is the only one in the contest who wants to challenge the status quo, is inexcusable.
Grassroots strength is key. While nominations are easily arranged by supporters of candidates who have spent years building up networks among people who control branch and workplace activities – with Beckett by contrast outperforming opponents' expectations because of a grassroots surge – and don't translate into eventual votes, in a 'one member one vote' election energy, vision and visibility are key:
This morning, a poll of well over a thousand Grassroots Labour supporters said Beckett was the last person they wanted to see drop out of the contest – with more than 80% saying they wanted him to stay in: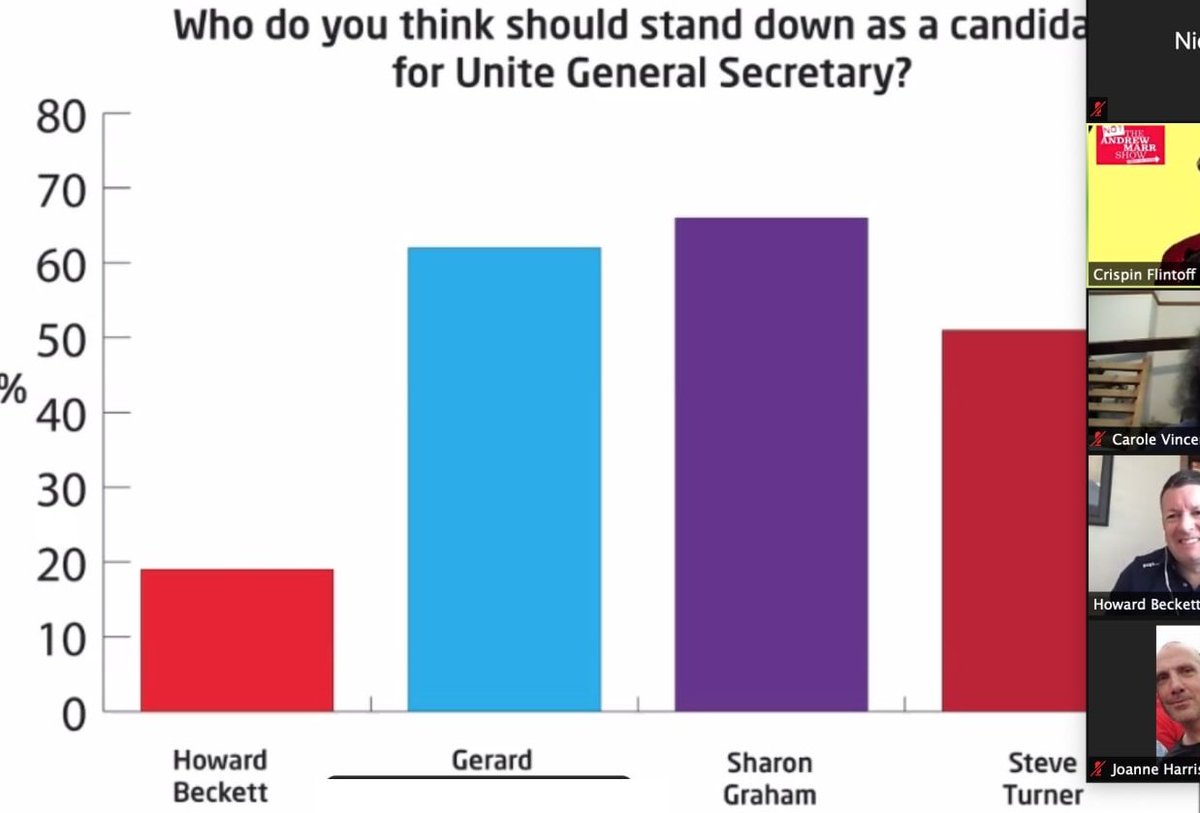 While his rivals – apart from Coyne's paid ads – continue to maintain near-invisibility in the campaign, Beckett's direct and fiery approach has built an obvious groundswell of support, with large numbers saying they would be voting for the first time in a Unite election in order to support him and many joining Unite because of him even knowing they are joining too late to vote this time round.
The SKWAWKBOX needs your help. The site is provided free of charge but depends on the support of its readers to be viable. If you can afford to without hardship, please click here to arrange a one-off or modest monthly donation via PayPal or here to set up a monthly donation via GoCardless (SKWAWKBOX will contact you to confirm the GoCardless amount). Thanks for your solidarity so SKWAWKBOX can keep bringing you information the Establishment would prefer you not to know about.
If you wish to republish this post for non-commercial use, you are welcome to do so – see here for more.