Police statement puts Labour war on members under spotlight again, as other claim of antisemitism receives no mention in party's message to members
Right-wing journalists briefed by Labour right-wingers have claimed that the party's decision to suspend both East Ham and West Ham constituency parties (CLPs) is driven by antisemitism allegations. But the party's message to members informing them of the suspension of their CLPs mentions nothing about antisemitism.
Instead, the email claims that the suspension is because of the suspicion of electoral fraud and claims of unspecified 'irregularities' in recruitment – and informs members that the party will be choosing their local election candidates for them: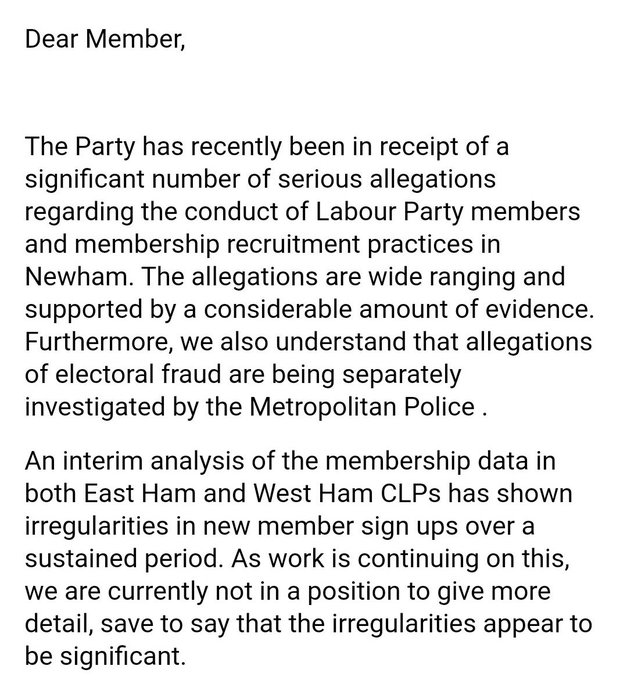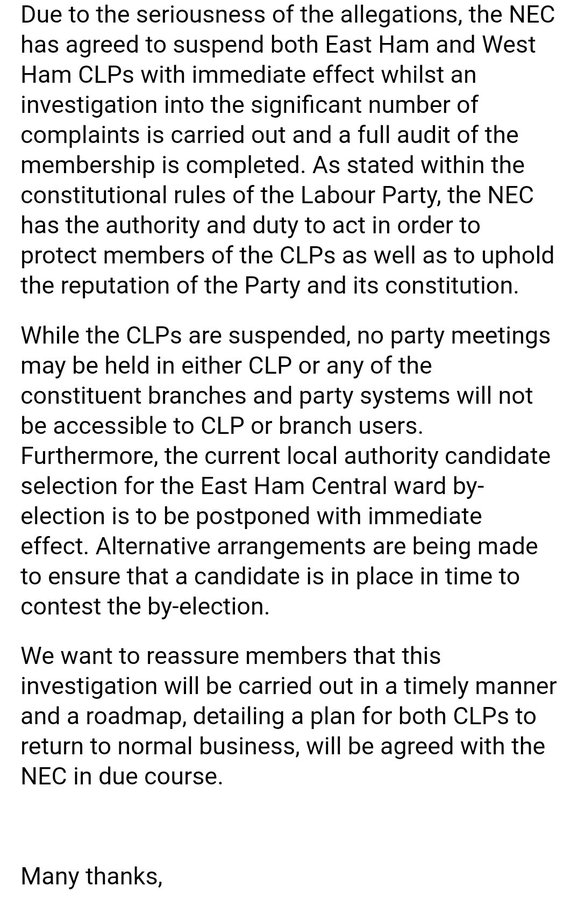 But the Metropolitan Police have told the Times that there is no substance to Labour's claim they are investigating electoral fraud, saying:
In August 2020 the MPS received a report alleging electoral malpractice in the borough of Newham. An assessment was completed which concluded that no police investigation was required.
In addition, according to an account set up by local members, no allegations of electoral fraud have been communicated to the CLPS' elected officers:
Members have issued a statement on the matter, making clear that it was in fact the officers of each CLP that had raised the recruitment issues with the party – and that there have been no complaints about the conduct of members made to the CLP executives, the normal first point of contact. Moreover, the party had made no contact with officers about the irregularities they had reported, until the message from the regional director on Friday suspending the CLPs: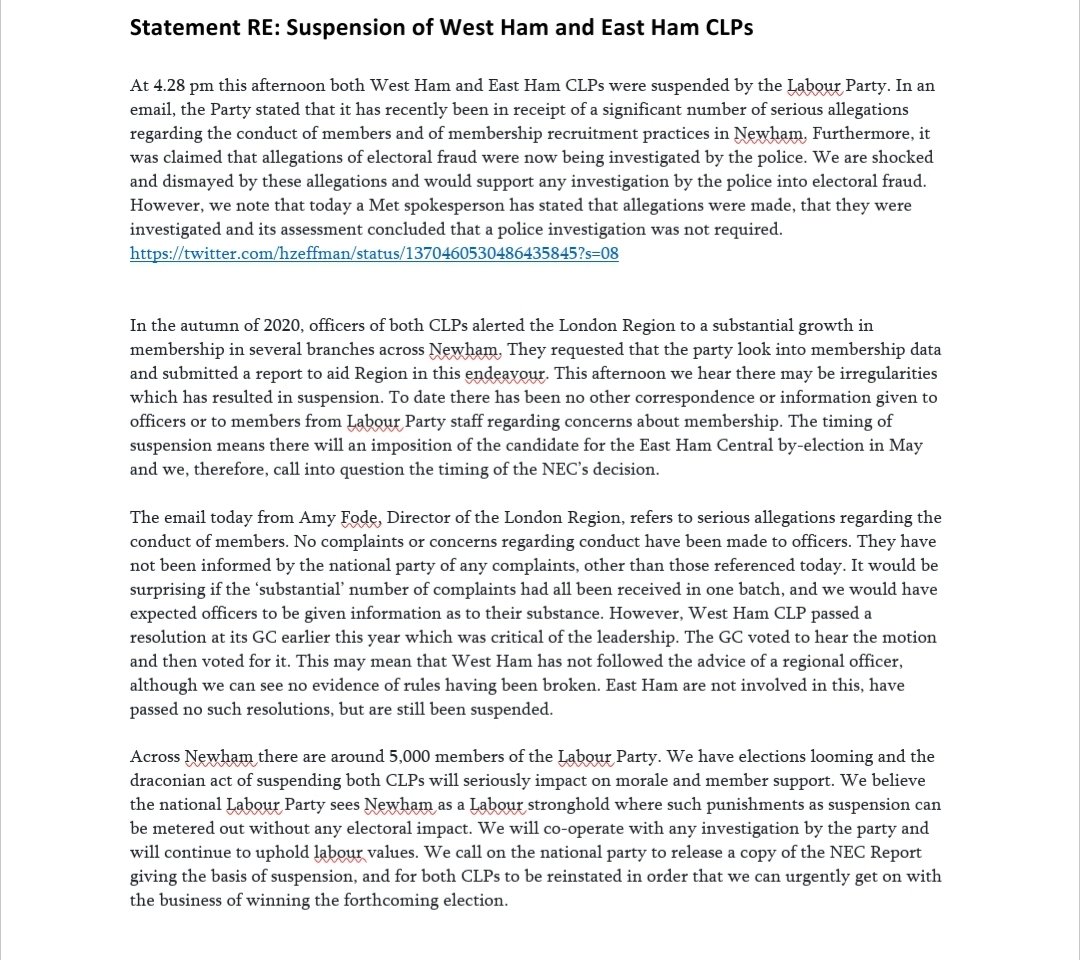 Members have made it clear that they think the suspensions are really about preventing members exercising their democratic rights to select those who represent them – part of Labour's war on its members:
Watch out for right-wing candidates being imposed on members for the local elections – and the party hierarchy is arrogant enough to assume members will campaign for them anyway. They are likely to learn otherwise quickly.
The SKWAWKBOX needs your help. The site is provided free of charge but depends on the support of its readers to be viable. If you can afford to without hardship, please click here to arrange a one-off or modest monthly donation via PayPal or here to set up a monthly donation via GoCardless (SKWAWKBOX will contact you to confirm the GoCardless amount). Thanks for your solidarity so SKWAWKBOX can keep bringing you information the Establishment would prefer you not to know about.
If you wish to republish this post for non-commercial use, you are welcome to do so – see here for more.