LibDem leader defensive on Marr over Tory defectors
LibDem leader Jo Swinson was challenged – twice – by the BBC's Andrew Marr this morning about the number of ex-Tory defectors her party is accepting, including the pro-austerity, former May front-bencher Sam Gyimah last night.
And – twice – she declined to say that the LibDems are not the 'soft Tories' Marr described:
Swinson then went on to defend ex-Tory Philip Lee, whose acceptance led to the resignation from the party of the LibDems' LGBT lead – and to insist that the LibDems would not stand aside even to facilitate Labour's strong prospect of defeating no-deal Brexiter Boris Johnson in Uxbridge at the next general election.
As Twitter user Matt Thomas pointed out in a graphic this morning, Swinson has voted with the Tories more times than many Tory MPs: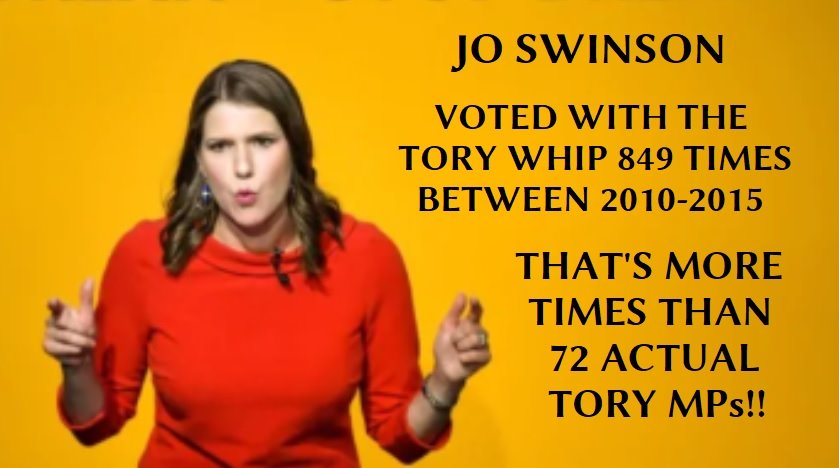 SKWAWKBOX view:
Jo Swinson also talked during the interview about her limitless ambition. That ambition has exposed the LibDems' true nature.
The SKWAWKBOX needs your support. This blog is provided free of charge but depends on the generosity of its readers to be viable. If you can afford to, please click here to arrange a one-off or modest monthly donation via PayPal or here for a monthly donation via GoCardless. Thanks for your solidarity so this blog can keep bringing you information the Establishment would prefer you not to know about.
If you wish to reblog this post for non-commercial use, you are welcome to do so – see here for more.