Anti-Labour Twitter accounts scrape barrel-bottoms – but can't even muster a decent effort
Anti-Labour troll accounts seem to be mounting an attempt to fool Labour members into quitting the party by exploiting anger over the continued suspension of left-wing MP Chris Williamson – but are too lazy to make a proper effort of it.
The trolls have tried to convince Labour members that they should resign their membership in protest, by claiming to have done the same – but have recycled the same tired image to do so:
A quick perusal of the Twitter feeds of these troll accounts makes their real agenda all too clear.
Not all have been quite so lazy, though. Some have at least gone to the trouble of rotating the image a bit:
But most have just regurgitated the same old pic: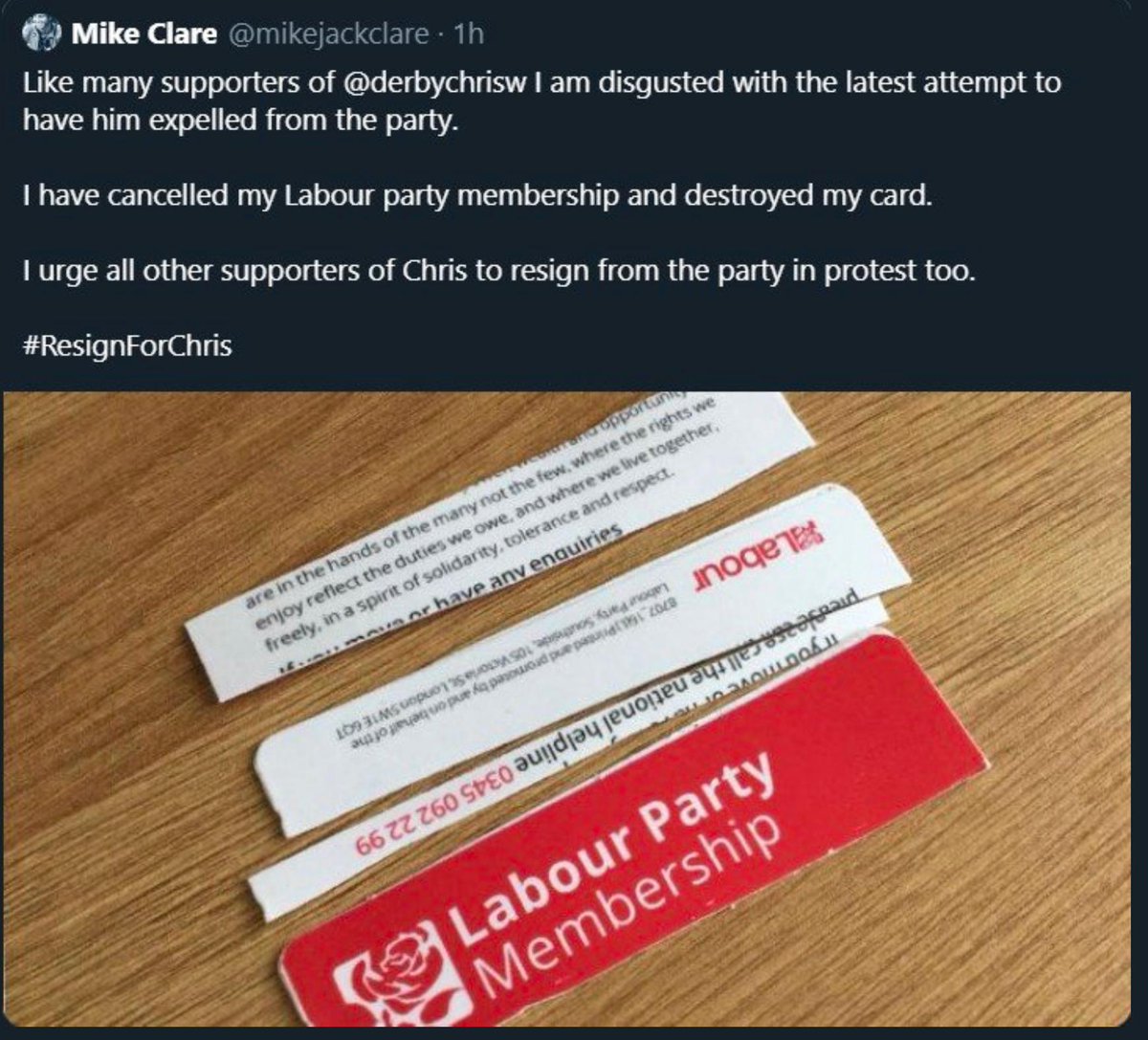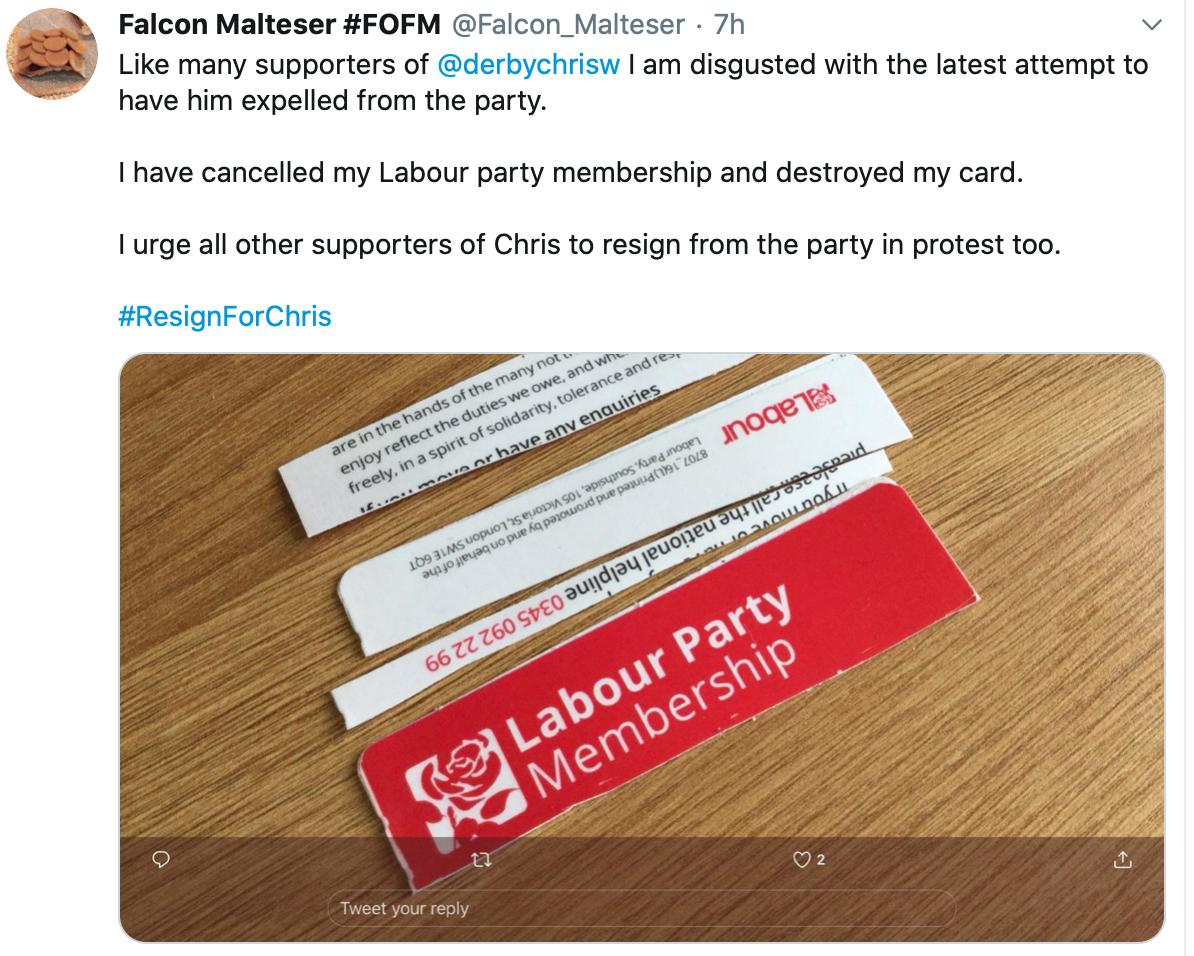 Could anything be a better illustration of the desperate dishonesty of those ranged against a Labour Party that for the first time in generations threatens real change?
The SKWAWKBOX needs your support. This blog is provided free of charge but depends on the generosity of its readers to be viable. If you can afford to, please click here to arrange a one-off or modest monthly donation via PayPal or here for a monthly donation via GoCardless. Thanks for your solidarity so this blog can keep bringing you information the Establishment would prefer you not to know about.
If you wish to reblog this post for non-commercial use, you are welcome to do so – see here for more.