Conor Duignan disowns Starmer in humiliating brush-off for 'donkey' who laughed in his face when he asked about Corbyn
Derry student Conor Duignan made sure a cynical Keir Starmer photo opportunity blew up in Starmer's face today, after Starmer had attempted to exploit him for a cynical PR stunt.
Starmer had tweeted a picture of himself with the student at St Columb's college, declaring that he and 'my Labour Party' will 'always support a deal to bring peace to Northern Ireland:
But the mortified Duignan was having none of it and decided he needed to publicly apologise to the only real Labour leader of the past decade:
He wasn't finished though, telling Starmer what he really thinks of him – and exposing the fact that Starmer asked for the picture to be taken again for him to use: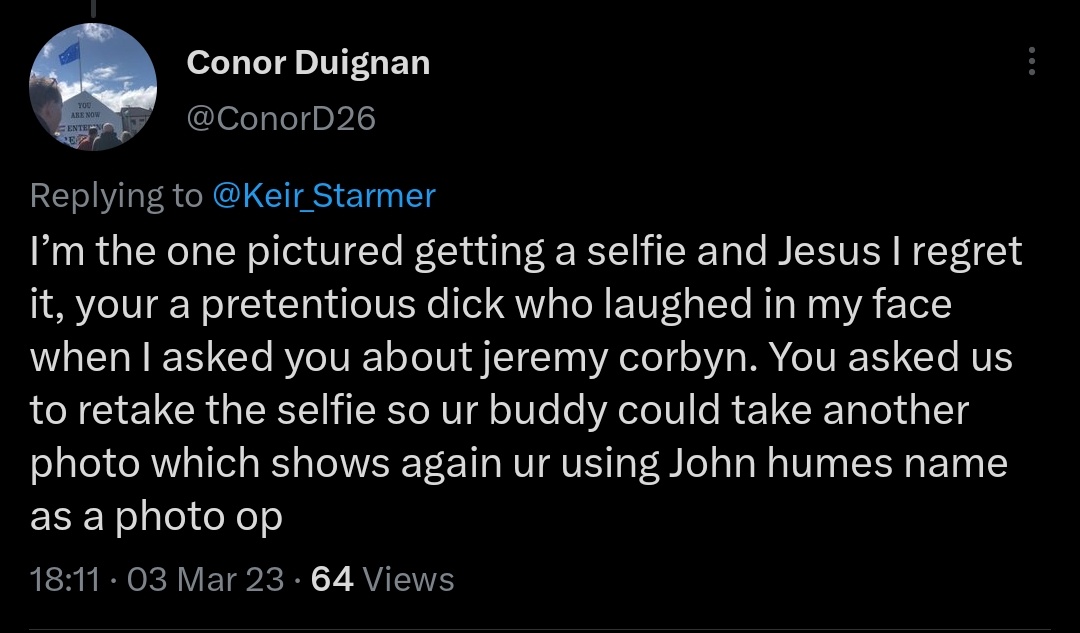 When a Labour Twitter account tried to make use of the original selfie, Conor jumped in: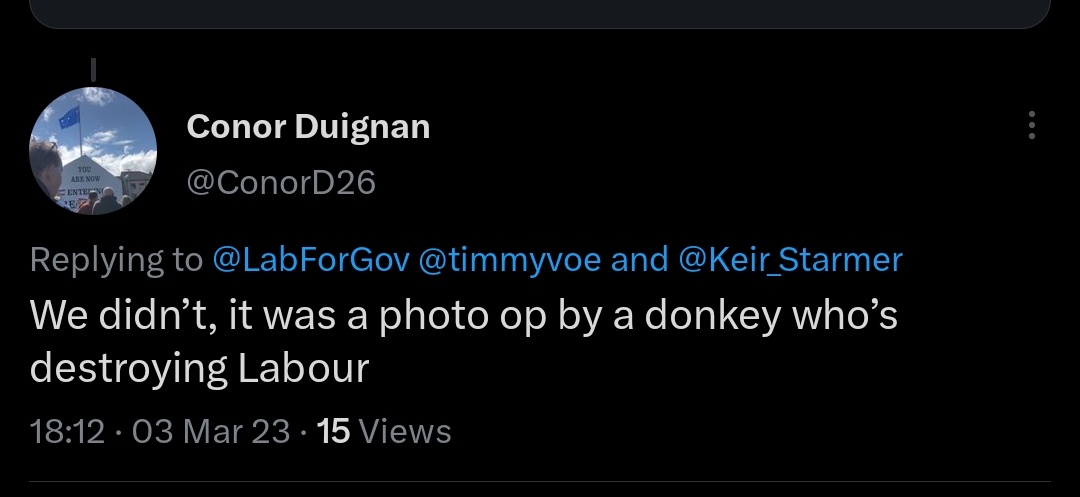 And when a Northern Irish account mentioned the picture, he jumped in again: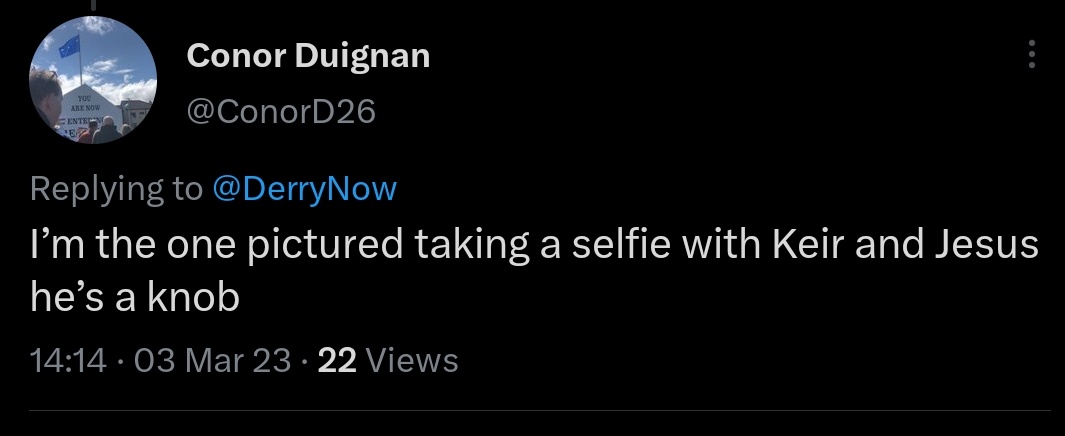 Duignan's responses saw Brenda from Belfast praise him as a national treasure and when she asked permission to share his comment, his reply was priceless:
Foyle college, which sent a couple of students to the event, tweeted an image of the visit, but had to restrict replies – and even so, it didn't go well, as it didn't restrict it enough:
Well done Conor Duignan. If only we could have a fly on the wall in the 'Labour' 'leader's office.
SKWAWKBOX needs your help. The site is provided free of charge but depends on the support of its readers to be viable. If you'd like to help it keep revealing the news as it is and not what the Establishment wants you to hear – and can afford to without hardship – please click here to arrange a one-off or modest monthly donation via PayPal or here to set up a monthly donation via GoCardless (SKWAWKBOX will contact you to confirm the GoCardless amount). Thanks for your solidarity so SKWAWKBOX can keep doing its job.
If you wish to republish this post for non-commercial use, you are welcome to do so – see here for more.