News presenter claims she was being 'impartial'
Channel 4 presenter Cathy Newman has failed to apologise after falsely tarring Jeremy Corbyn with the same tax-avoiding brush as Tory front-bencher Nadhim Zahawi.
Speaking to right-wing Labour MP Chris Bryant, Newman claimed that Corbyn had been fined for late payment of his taxes, like Zahawi:
But in fact, Corbyn was not fined for late payment. He paid a £100 fine for filing his tax return a little after the usual 31 January annual deadline – a week late, in fact.
But, as the HMRC website makes clear, if he had made a late payment or even been more than a little late filing his return he would have paid a fine for a lot more than £100:
Ms Newman has so far failed to apologise. Instead, she claimed she was being 'impartial':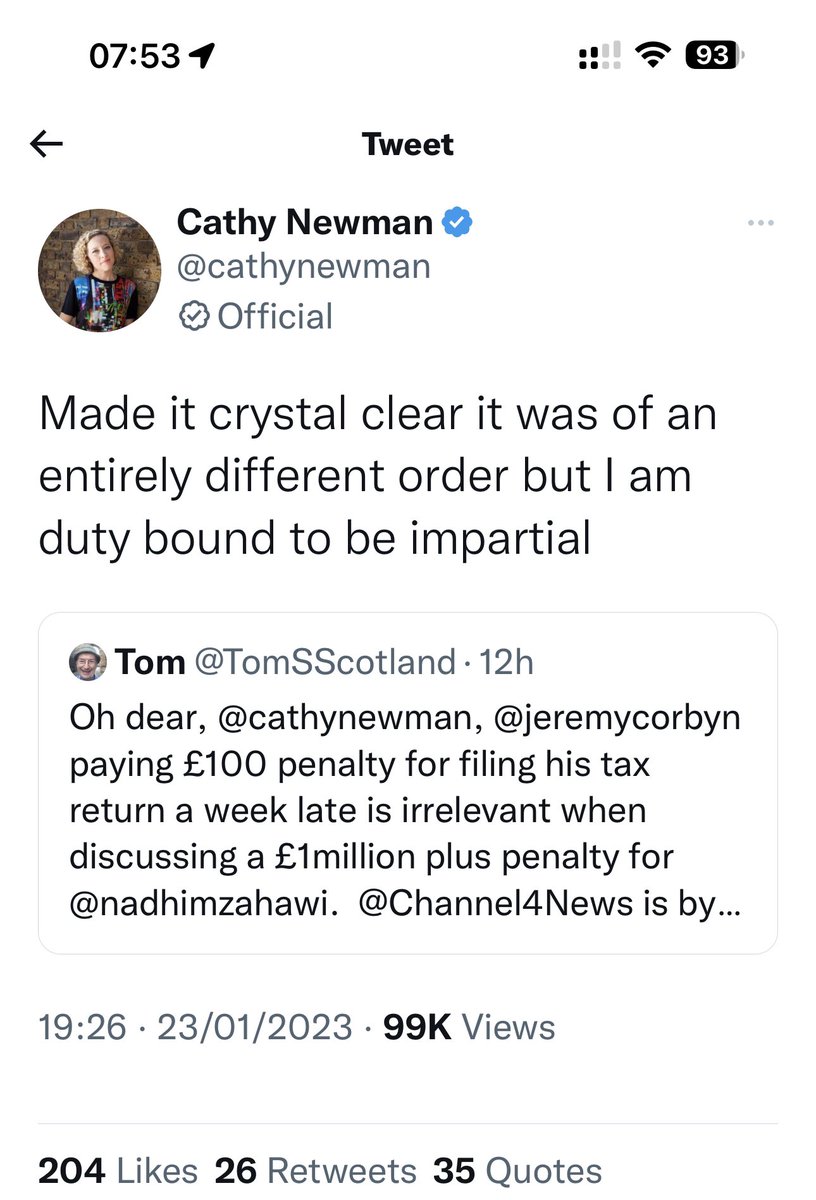 If genuinely 'duty bound' to be impartial, she will lead her next broadcast with a correction and an unqualified apology.
Sadly, it seems unlikely the channel will do it even though Corbyn is no longer a threat to the Establishment after falling to an unprecedented, years-long media and political smear campaign.
SKWAWKBOX needs your help. The site is provided free of charge but depends on the support of its readers to be viable. If you'd like to help it keep revealing the news as it is and not what the Establishment wants you to hear – and can afford to without hardship – please click here to arrange a one-off or modest monthly donation via PayPal or here to set up a monthly donation via GoCardless (SKWAWKBOX will contact you to confirm the GoCardless amount). Thanks for your solidarity so SKWAWKBOX can keep doing its job.
If you wish to republish this post for non-commercial use, you are welcome to do so – see here for more.